Creative Arts and Technologies Programme of Study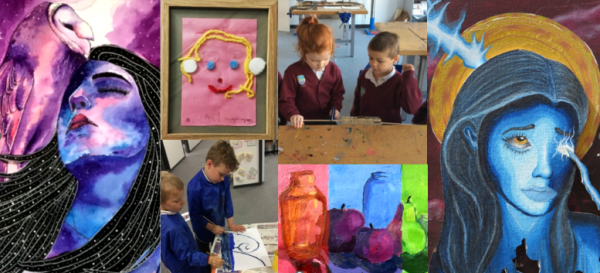 Curriculum Intent 
At Gildredge House, the Creative Arts Department and Primary Phase teachers are committed to fostering a love for creation. Our intent is to provide a dynamic and enriching educational experience that empowers students to become critical thinkers, skilled artisans, and passionate creators. We aim to create a vibrant and inclusive learning environment where every student can flourish academically and personally.  

Our unwavering dedication to excellence in Creative Arts education has a profound impact on our students, the school community, and society at large. To do this, we have designed and structured a creatively rich curriculum that is purposeful and inspired, which challenges students throughout their Gildredge House journey. Our scaffolded KS3 curriculum introduces students to a wide variety of creative stimuli that draws from the creative arts industry which encourages our students to foster an appreciation of the Creative Arts. Our aim is to promote creativity and critical thinking and wellbeing through exploration of Art, Design and Culinary practices. Using a variety of visual stimuli, students not only develop their academic and creative skillset but also the skills needed outside of the classroom including empathy and compassion. 
 
In addition to this, we believe that a secure basis of creative skills is crucial to a high-quality education across the curriculum. We whole-heartedly promote "how art and design both reflect and shape our history, and contribute to the culture, creativity and wealth of our nation," and how "instilling a love of cooking in pupils will also open a door to one or the great expressions of human creativity." (National Curriculum, 2014)  
  
In summary, the Creative Arts Department at Gildredge House is dedicated to making a lasting impact on our students and society. We strive to instil a lifelong passion for creativity, design, and wellbeing while fostering an inclusive and nurturing environment where all students can flourish. Through our intent and actions, we work to prepare our students for success, both academically and in their personal development as thoughtful, creative, articulate, and engaged individuals.  To develop appropriate subject knowledge, skills and understanding as set out in the National Curriculum Design Technology Programmes of study.
Reflection