Year 7 Transition
Welcome to our Year 7 Transition webpage! Gildredge House is a welcoming place and we hope you will get a feel for our warm atmosphere and our family approach to education.
Gildredge House is a school for the local community; we have high expectations of behaviour and hard work and how, especially in these challenging times, it is important to be resilient in the face of difficult circumstances.
Staff are extraordinary, they will go the extra mile so that your son or daughter will reach their full potential, improve their life chances and be successful for years to come. Students leave our school with high levels of self-confidence and positivity, they have matured emotionally and socially and they excel academically. They are ready for the next part of their amazing journey.
Welcome Event (March 2023)
Thank you to everyone who attended our recent New year 7 Welcome Evening event. Please click the image below to download a copy of the presentation.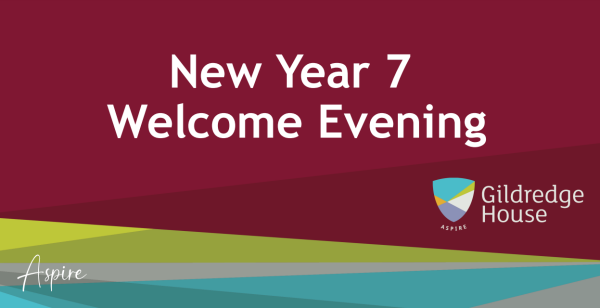 About our school
School Policies
A copy of our policies are available on our website here or can be obtained from the School Office.


360° Virtual Tour of Gildredge House
Experience an online 360° virtual tour of Gildredge House and immerse yourself in the Gildredge House experience.
Ambition