Venue Hire
Gildredge House has a number of facilities available for hire all year round.
Nestled at the foot of the South Downs in the vibrant coastal town of Eastbourne, Gildredge House's accessible location makes it an ideal venue for a wide range of activities. Situated within walking distance of Eastbourne's train station (90 minutes from London and 30 minutes from Brighton), Gildredge House has ample parking and good local transportation links. Our Lettings Team will assist you in planning a successful event, working with our catering team, Pabulum, to design a menu perfect for your occasion.
"The facilities are perfect for our classes, plenty of room, clean and of a high standard. We love coming every week and look forward to a continued partnership with the venue." The Theatre Workshop
"We have been bringing international students to Gildredge House for a number of years and have always been impressed by the service provided. The children really enjoy immersing into the school's lessons and activities and always receive a warm welcome." ELAC Study Vacations
Whether you are a language school or a company or individual looking to book an exhibition, conference, meeting, training session or weekly sporting activity, we would be pleased to assist you. Find out more about the available spaces at Gildredge House below.
Conferences and Exhibitions: Find out more about our bookable facilities for conferences and exhibitions.
Meetings and Training Sessions: Find out more about our bookable facilities for meetings and training sessions.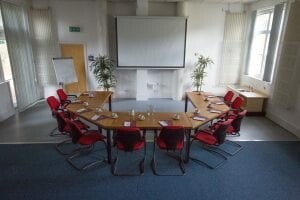 Indoor Halls: Find out more about our bookable indoor halls.
Sporting Activities: Find out more about our bookable sport facilities.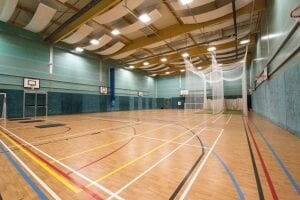 How to Book
Please contact us to make a booking enquiry. Should you have any queries, please contact our Business Operations Assistant via email on lettings@gildredgehouse.org.uk or call 01323 400650.
Reflection