House Systems
A major feature of the pastoral approach at Gildredge House is the House system in which commitment, community and leadership skills will all play an integral role.
There are five Houses named after illustrious individuals who have a strong connection with Eastbourne, especially during their childhood. Each individual represents excellence in their chosen field, including science, art and literature. They also provide an aspirational example for our students to follow since they embody the spirit of challenge, endeavour and dedication, all encapsulated in the school's motto – 'ASPIRE'.
Students will be allocated to one of these five Houses and remain there for their time at Gildredge House. The vertical structure spans the whole of the school from Reception to Year 13, which allows cross-phase interaction and collaboration as well as wonderful mentoring opportunities.

Bader
Sir Douglas Bader CBE, DSO, DFC
World War II Fighter pilot and Charity Campaigner 1910–1982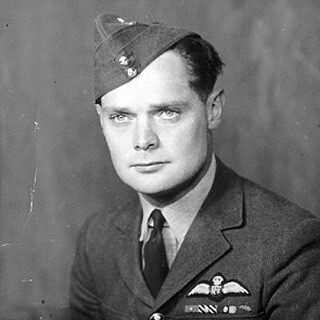 Born in London, Douglas Bader went to Temple Grove Preparatory School (where Gildredge House is today) before going to secondary school in Oxford. He was a very keen sportsman and played Rugby and Cricket to a high level. After studying at Cambridge University Douglas joined the Royal Air Force and trained to be a pilot. While in the RAF he took up hockey and boxing. Douglas had a wild streak and was often in trouble for flying illegal or dangerous stunts. In 1931 while practicing aerobatics for an air show, he crashed his plane and had to have both his legs amputated. Despite this he taught himself to drive a specially modified car, to play golf and even to dance. He still managed to fly planes but the RAF decided he would have to leave.
With the outbreak of World War II, Douglas convinced the RAF to let him fly again. He very quickly became a fighter ace and flew in the Battle of Britain. He won the DSO and DFC medals and was promoted to Wing Commander. In August 1941, while flying a mission over France, he crashed and was made a Prisoner of War. The Germans treated him very well and even organised for the RAF to parachute another false leg for him which he had lost in his crash! After trying to escape many times and being sent to the "escape-proof" Colditz prison, Douglas was a prisoner until the end of the war.
After the War Douglas worked for Shell Oil and campaigned very hard for disabled people for which he was knighted in 1976. He suffered a fatal heart attack in 1982. After his death family and friends started the Douglas Bader Foundation. This foundation continues Douglas' work with and for individuals with a disability.

Carter
Angela Carter née Stalker
Novelist and Journalist 1940–1992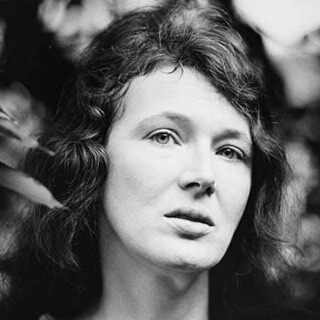 Angela was born in Eastbourne in 1940 and was evacuated to Yorkshire as a young girl during the War. Her first writing position was as a journalist with the Croydon Advertiser. She went on to study English Literature at Bristol University and became fluent in German and French. She married in 1960 and divorced in 1969, when she went to live in Tokyo and wrote many articles and several works about her experiences. She then spent many years as a writer in residence at various universities in America, Europe and Australia. She was Fellow in Creative Writing at Sheffield University.
Angela wrote vivid and theatrical stories full of magic and imagination. Society and culture, politics and, of course, woman's position in society, formed the subject of many of her works. Angela was heavily influenced by surrealism. She wrote many novels which were critically acclaimed as well as works of non-fiction and articles for the Guardian, The Independent and the New Statesman. Her books form an important part of many university degree courses in Literature. Two of her works, The Company of Wolves and her most famous novel, The Magic Toyshop, have been turned into films. She has influenced other authors including Sarah Waters who credits her with being critical to her own success. Angela Carter was ranked number 10 in the Times list of 'The 50 Greatest British Writers since 1945'.

Hopkins
Sir Frederick Hopkins
Eminent Biochemist and Nobel Laureate 1861–1947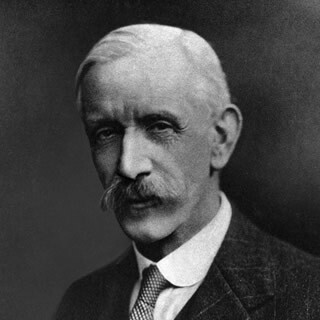 Frederick Hopkins was born in Eastbourne. As a young boy he received the gift of a microscope and spent many hours on the beach studying life on the sea shore. He moved to London with his mother following his father's death and was very bright, becoming an insurance clerk when he left school. This enabled him to go to night school to study Chemistry.
It wasn't until he was 28 years old that he could afford to study Medicine at Guy's hospital in London. At 32 he finally graduated and went into teaching. After publishing many scientific papers he was invited to move to Cambridge University and was awarded a readership in Biochemistry (a new science) in 1902. Frederick soon became an Honorary Fellow of Trinity College and an Honorary Fellow of Emmanuel College. In 1914 he was elected to the Chair of Biochemistry at Cambridge.
It was while studying rats that he realised that if they lacked milk in their diet, they would suffer from stunted growth. He was the first person to identify what we know as vitamins today, and this work led to his being awarded the 1929 Nobel Prize in Physiology for Medicine.
Frederick has the Hopkins Building named after him at the Department of Biochemistry at Cambridge University. He was knighted in 1925 and received the Order of Merit in 1935. He was also awarded the Royal medal of the Royal Society in London in 1918 and its Copley Medal in 1926. From 1930 to 1935 he was President of the Royal Society. He was an inspiring teacher and by the time of his death, 75 of his former students were professors of Biochemistry around the world.

Johnston
Brian Johnston ('Johnners')
TV and Radio Journalist 1912–1994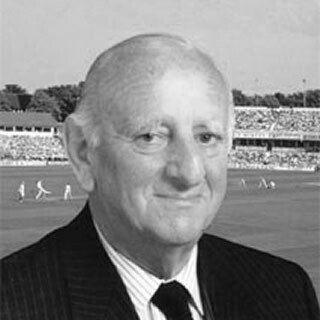 Brian was born into an influential family in Berkhamsted. His father owned a coffee company and his grandfather was Governor of the Bank of England. He went to Temple Grove Preparatory School (where Gildredge House is today) and Eton where he developed his love for cricket. He then went on to New College Oxford. He wanted to be an actor but was persuaded to join the family coffee business. He fought in the Second World War and was awarded the Military Cross for gallantry.
After the war he joined the BBC and was one of the first broadcasters to work in both television and radio, commentating on all the major state occasions including the funeral of King George VI, the Coronation and the wedding of the Prince and Princess of Wales and presenting a variety of light entertainment and children's shows. For nearly fifty years he was the voice of cricket on BBC Television and Radio. He was famous for his sense of humour and for long attacks of the giggles which rendered all his fellow commentators speechless. He was dropped by television for being 'too humorous' and transferred to radio in 1970, where he became a national institution on Test Match Special. When Brian died in 1994 at the age of eighty-one, the Daily Telegraph described him as "the greatest natural broadcaster of them all".

Ravilious
Eric Ravilious
Artist, Designer and Illustrator 1903–1942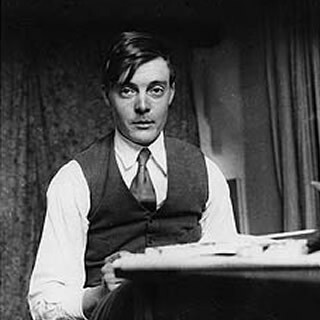 Eric was born in London but moved down to Eastbourne where his father ran an antiques shop. He went to Eastbourne Grammar School (where Park College is today), Eastbourne School of Art then on to the Royal College of Art in 1922 to study at the Design School. He worked with many materials, becoming a skilled wood engraver under one of his tutors and a member of the Society of Wood Engravers in 1925. After five years on a travelling scholarship to Italy he became a part-time teacher at Eastbourne Art College.
Eric then went on to produce murals, some with his wife Eileen Garwood, who was a famous artist in her own right. During his life Eric also produced more than 400 illustrations for books and other publications. His woodcut of two Victorian gentlemen playing cricket has appeared on the front cover of every edition of the Wisden Cricketers Almanack since 1938!
In 1936 he produced designs for ceramics for Wedgwood including commemorative mugs for the Coronation of Edward VIII and the famous 'Boat Race' Bowl. He fell in love with the countryside around Beddingham (near Lewes) and is particularly known for his watercolours of the South Downs. In 1940 Eric was appointed an official war artist with the rank of Honorary Captain in the Royal Marines. He visited Norway and the Arctic on board warships and spent time with the Navy in Dover and Scotland and at various RAF bases, before being posted to Iceland in 1942.
It was in Iceland that Eric lost his life while accompanying a Royal Air Force air sea rescue mission which failed to return to its base.
Support